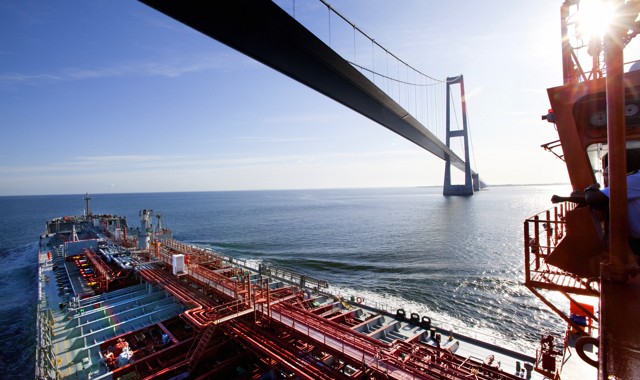 Will the maritime industry bend the emission curve in time – and how radical are the measures needed?
Danish Shipowners' Association, Danish Maritime, Blue INNOship, Green Ship of the Future and Carbon War Room invite you to join for a panel discussion on shipping's low carbon future at Danish Maritime Days on 24 October.
In December 2015, shipping was excluded from the international climate agreement to limit temperature rise to well below two degrees Celsius. Because of this, shipping's emissions are still due to increase significantly over the next decade while the rest of the world is reducing its emissions. On 24 October you are invited to join a discussion of what the industry needs, in order to move towards a future that matches the ambitions of the UNFCCC Paris Agreement and effectively bend the emission curve.
Henrik Madsen, former CEO of DNV GL, will set the visionary scene for our industry's future, while an expert panel consisting of Dr Karsten Liebing (Hammonia Reederei), Kjartan Ross (MAN Diesel and Turbo) and James Mitchell, (Carbon War Room) will discuss multi-tech energy efficiency and financial incentive schemes. Panel and participants will also discuss to what extent disruptive innovation is part of the solution for a sustainable future.
You can learn more about the event here.