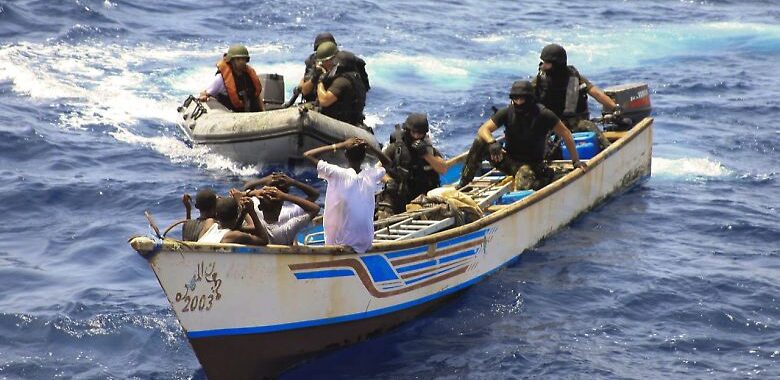 Webinar on: Piracy in the Gulf of Guinea – the most severe security threat to shipping
Piracy, armed robbery and other forms of maritime criminal activity continue to constitute a serious challenge to the global shipping industry as well as to stability and development in countries affected by these illegal activities. Especially the Gulf of Guinea is considered to be the most dangerous maritime region for the seafarers and shipping companies to navigate through.
The aim of the webinar is to present an overview of the current security challenges, focusing on piracy activities, in the Gulf of Guinea and point at some potential solutions to address these challenges.
Programme 3pm-4pm 
Welcome and introduction, Guy Platten, ICS Secretary General
Currents threats to shipping in the Gulf of Guinea, Hans Tino Hansen, CEO Risk Intelligence
EU's role to play in enhancing maritime security and economic development in West Africa, Birgitte Markussen, Deputy Managing Director (AFRICA.DMD), European External Action Service
Denmark's comprehensive engagement in the Gulf of Guinea, Jesper Møller Sørensen, State Secretary for Foreign Policy, Danish Ministry of Foreign Affairs
Maritime Governance, Dr. Kamal-Deen Ali, Naval Captain (Rtd.), Executive Director, Centre For Maritime Law and Security Africa (CEMLAWS)
Panel discussion and Q&A
Moderated by Guy Platten, ICS Secretary General
Wrap-up
Guy Platten, ICS Secretary General
For more information please do not hesitate to contact:
Morten Glamsø, Head of Security, M: +45 2267 0705T: +45 3348 9216