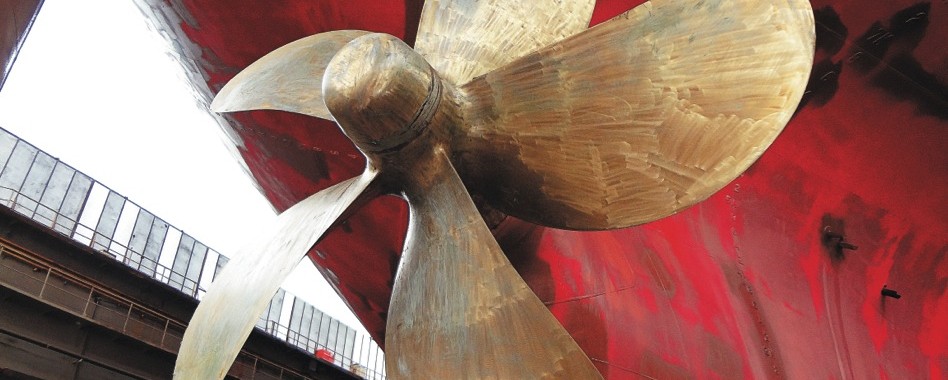 Get ready for five days of inspiration, collaboration and networking
Global maritime challenges and solutions are on the agenda when stakeholders from all over the world meet for Danish Maritime Days on 6-10 October 2014. Learn more about five specific events that will address key maritime issues.
With more than 50 events in the pipeline Danish Maritime Days is a major new event for a broad spectrum of stakeholders in the global maritime industry. The week will include conferences, briefings, exhibitions, symposia, company visits, receptions and dinners and will inspire you in such diverse topics as new technologies, Arctic shipping, international trade and development, piracy, human resources, offshore shipping and much more. Here are five examples of events that will take place.
Cleaner and More Energy Efficient Shipping
Increased focus on adverse effects on health, environment and climate caused by emissions from shipping is stressing the need for a cleaner and more energy efficient shipping industry. Existing technical solutions, improved energy efficiency and alternative fuels are ways to minimize air pollution and CO2-emissions from shipping. But how can we meet the environmental as well as regulatory challenges in the most cost effective way and create benefits for the environment, climate and the industry? These issues will be discussed with contributions from among others the Danish Minister for the Environment, Kirsten Brosbøl and Arsenio A. Dominguez, Chairman of the Marine Environment Protection Committee, IMO.
"It is quite extraordinary that NGOs, shipowners, equipment manufactures, authorities and research communities join forces and try to find sustainable solutions", says Kåre Press-Kristensen, senior adviser, the Danish Ecological Council.
Date: Monday 6 October 2014.
The Enabling Trade Symposium at A P Moller-Maersk
The objective of this symposium is to support thought leadership in "Enabling Trade", defined as unlocking growth for society and Maersk by improving conditions for businesses and industries to participate in global trade. The symposium will debate the link between economic development and transport and infrastructure investment, including 'who benefits'. The presentations will address the theme of enabling trade from a variety of macro-aspects via a series of short, sharp 20 minute presentations, followed by a question and answer session, total 30 minutes each. A panel discussion will round out the symposium. Speakers will be authorities on their subjects and the program will be facilitated by an internationally recognised facilitator.
"We are very excited to be able to contribute to this symposium, among other events, at Danish Maritime Days. We believe it will provide some good ideas that can then be explored further during the Forum discussions on subsequent days", says Birgitte Henrichsen, Head of Maersk Group Communications and Branding.
Date: Tuesday 7 October 2014.
The Danish Maritime Forum
The Danish Maritime Forum is a global maritime summit bringing together key leaders in the industry with policymakers, experts and other influential decision-makers and opinion shapers. Together they will identify and generate new ideas and solutions to some of the most important challenges facing the industry in the future. The objective with this high-level meeting is to inspire participants to work together with one clear goal in mind: to unleash the full potential of the global maritime industry.
"It is estimated that growth in world trade will result in a doubling of seaborne trade volumes around 2030. If this is to be achieved there is a strong need for innovative thinking, cooperation and long-term strategies. In this context the Danish Maritime Forum brings together the best minds to make the most of their joint experiences and visions and discussions will focus on how to make all this happen in a profitable manner through leadership and positive impact on global growth and development", says Flemming R. Jacobs, Secretary General of Danish Maritime Days – the organiser behind the Danish Maritime Forum.
Date: Wednesday 8 October and Thursday 9 October 2014.
Ice Navigation
This event will focus on some of the operational but often neglected concerns for shipping relating to the Arctic region. It will discuss what is relevant for navigation and voyage planning in the Arctic. Do owners have the proper insurance coverage and what are the typical claims? What is best practice and how to minimize risk and avoid damage to hull or grounding? Can everyone navigate the Arctic/Northern Sea Route and is the Polar code / IMO / local regulation currently sufficient for safe shipping? The speakers will be experts in insurance and law and a former pilot will give a presentation on his experiences in planning and navigation in the Arctic.
"We are excited about sharing the wealth of experience and knowledge about Arctic waters, to the greater benefit of shipping; avoiding casualties and preserving the environment", says Henrik Uth, CEO, Survey Association.
Date: Wednesday 8 October 2014.
Focus on Strategic Diesel Engine Management in the Shipping Industry – MAN Diesel & Turbo
Engine availability and efficiency are key profitability drivers in the global shipping market. Every shipping company has a maintenance strategy designed to enable safe and on-time production at the lowest possible cost.
Diesel Engine Management is a strategic proactive concept designed to deliver optimised engine availability and performance over an extended period. In addition to ensuring correct and effective maintenance, Diesel Engine Management constantly seeks new ways of boosting engine reliability and efficiency, thus moving focus from costs to added value by realising lower fuel and lube oil costs.
At this seminar you will have the opportunity to hear key players in the industry talk about how they, through Strategic Diesel Engine Management have been able to optimize their business significantly.
Date: Thursday 9 October 2014.
Social and networking events
In addition to the many academic events that will take place during the week of 6-10 October 2014 Danish Maritime Days will also consist of numerous social events. Join one of the receptions or dinners and bring your running shoes for the charitable Danish Maritime Days Business Run. The week ends with the Copenhagen Culture Night that will offer you special maritime and cultural adventures.
Please see the calendar of events to learn more about all the different events taking place during Danish Maritime Days.
For more information please contact Head of Communications Torben Vemmelund at: tve@danishmaritimedays.com or +45 2224 1446.