Calendar of Events for Danish Maritime Days 4th to 6th of October 2022
The calendar will continuously be updated with speakers and events. Check often to plan your personal schedule during  Danish Maritime Day.

Green Maritime Logistics
25.10.2016 @ 10:00

-

16:00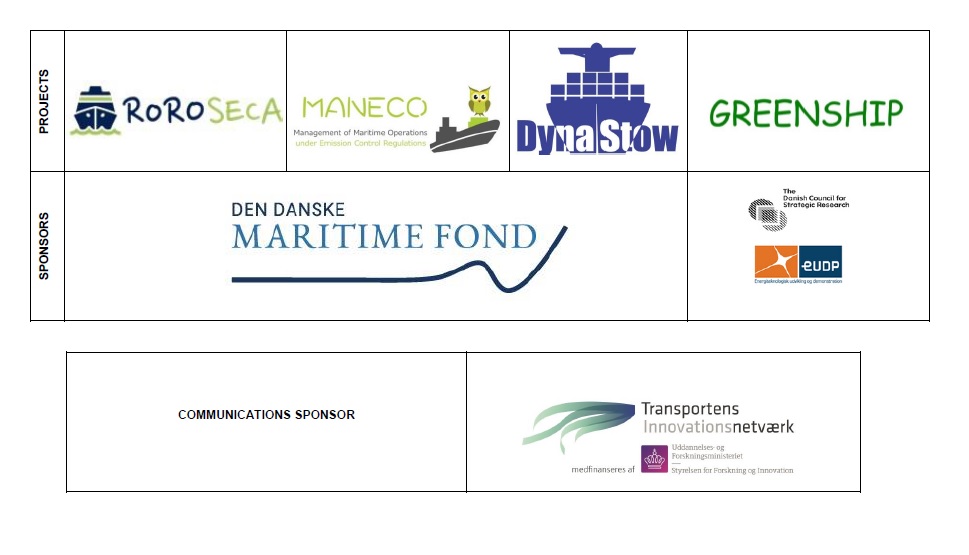 Typical problems in maritime logistics include optimal ship speed, routing and scheduling, fleet deployment, network design, modal split, transshipment, queuing at ports, and terminal management. The traditional analysis of these problems has been in terms of cost- benefit and other optimization criteria. Green maritime logistics brings the environmental dimension into the problem by analyzing various trade-offs and exploring 'win-win' solutions. This workshop will present talks by a mix of academic and industry speakers on the issues that are at stake in green maritime logistics and on how one can balance the economic and environmental performance of maritime supply chain.
NOTE: The event is free, but as room capacity is limited, advance registration is necessary. Registrations will be handled on a first come first served basis.
FINAL PROGRAMME
0930-1000 Registration-coffee
1000-1015 Opening statements
1015 Session A: chair Harilaos N. Psaraftis, DTU
1015-1045 David Pisinger, DTU
How to design a green liner shipping network
1045-1115 Henrik Andersson, Norwegian University of Science and Technology (NTNU)
A matheuristic for a multi-product inventory routing problem
1115-1145 Dario Pacino, DTU
Reducing time at port with stowage planning and collaborative models
1145-1245 Lunch
1245 Session B: chair David Pisinger, DTU
1245-1315 Mai Ajspur, IT-University of Copenhagen
Using Stowage Optimization Models for Capacity Management in Liner Shipping
1315-1345 Line Blander Reinhardt, DTU
A comparison of company cost and emissions cost in vessel routing and speed optimization
1345-1415 Thalis Zis and Harilaos N. Psaraftis, DTU
Impact of sulphur regulations on RoRo shipping in Northern Europe
1415-1445 Coffee break
1445 Session C: chair Dario Pacino, DTU
1445-1515 Christian Finnsgård and Martin Svanberg, SSPA Sweden A/B
Demonstrating innovative green waterway transport solutions in urban and short-sea shipping contexts
1515-1545 George Panagakos, DTU
A taxonomy of CO2 reduction measures
1545-1600 Closing remarks
1600 Workshop closure