Danish Maritime Days – Save the dates
Welcome to this autumn's big maritime event. Once again, Danish Shipping, Danish Maritime and the Danish Maritime Authority are pleased to open their doors for Danish Maritime Days (DMD), which this year takes place on 28 – 29 October 2020.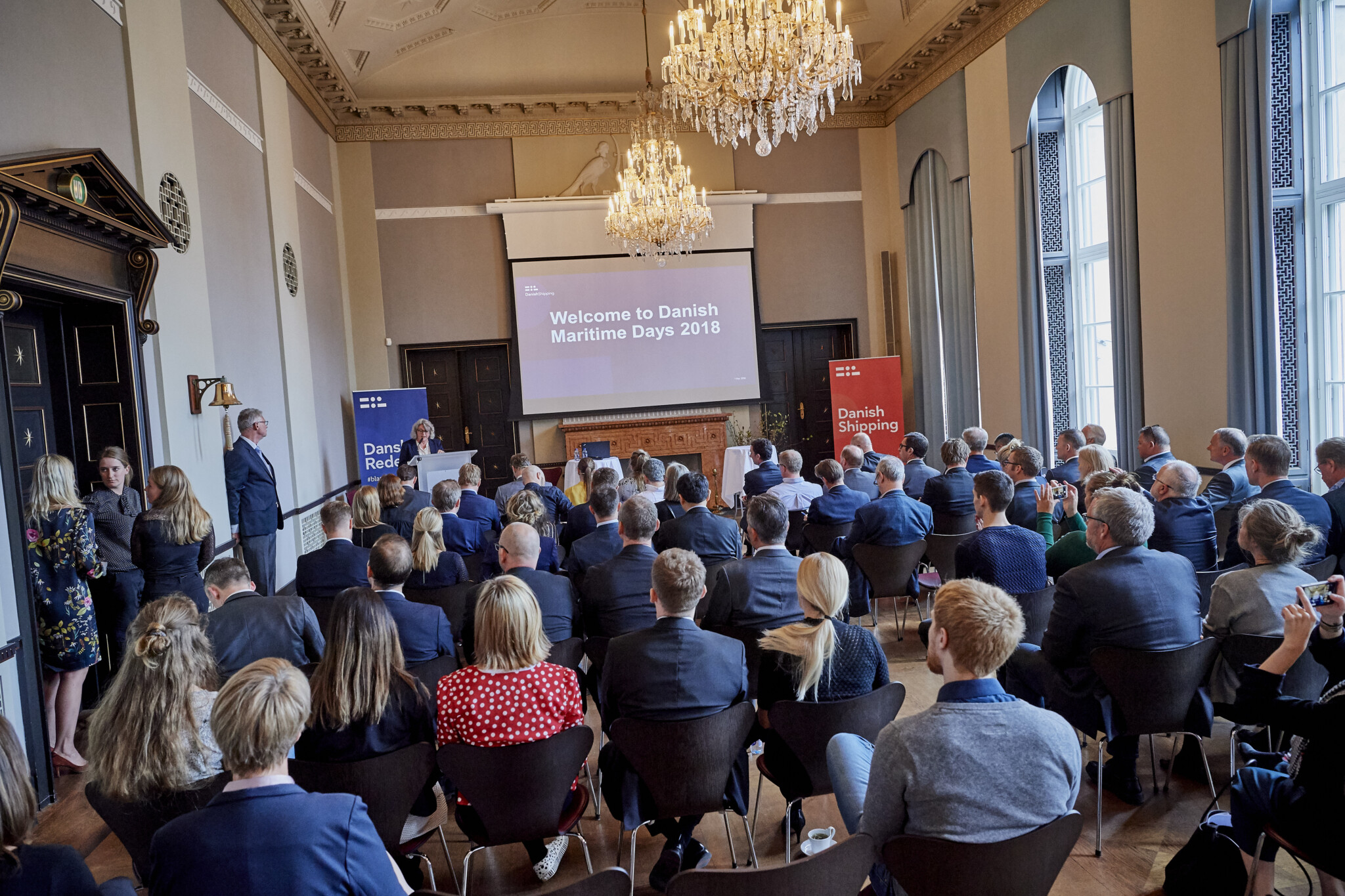 It will be two days with an impressive program with all the most important maritime topics on the agenda.
"Shipping and the Blue Denmark are undergoing rapid development, and whether we speak about climate, digitalization or innovation, Danish shipping companies are at the forefront in the field. At the coming Danish Maritime Days, I very much look forward to focusing on the ones who dare to lead the way, as well as learning from each other and discussing how we can continue to develop the Blue Denmark's strong position", says Anne H. Steffensen, Danish Shipping's Director General and CEO.
DMD 2020 brings together maritime stakeholders from Denmark and abroad for debates, discussions and conferences on key issues for global shipping. The DMD is held every two years, and this year Danish Shipping will coordinate the event. Danish Shipping will soon send out an invitation for an introductory platform meeting to be held on 5 February 2020. Anyone interested in DMD 2020 can participate and hear more about the opportunities to become part of the event.
DMD 2020 is a cross-industry collaboration platform. From all types of maritime suppliers across shipping companies to investors, ports, authorities, research and education stakeholders and opinion makers.
"With DMD 2020, we set the framework for gathering many stakeholders to events of different kinds and to discuss in which direction the industry is heading. And as previously, there will be room for both broad and more narrow events. Danish Maritime has previously held the well-attended Danish Maritime Technology Conference in connection with DMD. This year, Danish Maritime also looks forward to holding this conference in collaboration with our member companies, "says Jenny Braat, CEO at Danish Maritime.
In addition to the Danish Maritime Technology Conference, the partners behind DMD 2020 have several events on the drawing board – both individually and jointly. Again, this year, Danish Maritime Days will offer a virtual platform where all events are announced and coordinated. In addition, the secretariat can help provide information about the respective events through various communication channels. At DMD 2018, more than 50 different events were held with participants from more than 30 countries as well as the participation of the Danish Royal Family.
"We are pleased that once again the Blue Denmark join forces in creating days buzzing with maritime life. The maritime industry is important for Denmark and it is in several areas leading in the world. We, the authorities are happy to support this. Both because it is good for the development in Denmark to showcase our business ability, but also because it is important for the footprint that shipping leaves in the world – both when it comes to climate and environment as well as in other respects, "says Andreas Nordseth, Director General, Danish Maritime Authority.
Info regarding previous events: https://www.danishmaritimedays.com/