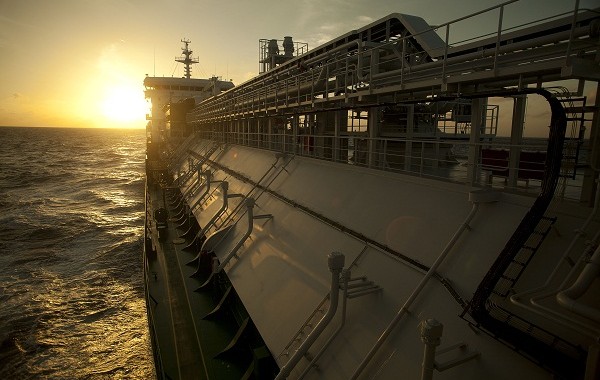 Danish Maritime Days Goes Green
Danish Maritime Days is an open global platform for collaboration across the maritime industry. More than 50 events are already planned in the days from 6-10 October.
The objective of Danish Maritime Days is to address the future challenges and possibilities of the global maritime industry by collecting its brightest minds from all corners of the global industry to debate and discuss possible solutions to these. Green tech may very well answer to a number of them.
The global maritime cluster accounts for only ten percent of the world's collective CO2-emissions and just three percent of the world's collective emissions. Taking into account that the shipping industry globally transports 90 percent of the world trade, transportation by sea is a huge success.
However, the picture changes when focus changes to the unhealthy air pollution from the industry. The challenges in this regard are bigger and more complex, but they can be solved through cleaner fuel and installations of scrubbers.
By about 2030 it is estimated that the world trade will have doubled, which only adds to the future challenges of the industry.
In the very near future, even, the industry has work to do in this regard. In 2008 the IMO decided to lower the allowed sulphur content in ship fuel from 1.0 per cent to 0.1 per cent by 2015 in selected areas close to shore.
All these challenges open up for new possibilities, which the global maritime industry must be ready to embrace with new, innovative and green-tech solutions.
Green tech is the course of the future
All the challenges will be up for discussions and debate at the Danish Maritime Days-event 'Cleaner and more energy efficient shipping', which brings together the most influential people on the matter in a panel debate on Monday October 6.
"The purpose of the conference is to point the attention to how cleaner and more energy efficient shipping can work in favour of the environment, the climate and the maritime industry at large," says Kåre Press-Kristensen from the Danish Ecological Council, one of the leading organisers of the event.
A unique global assembly
Danish Maritime Days pools all the most influential stakeholders in the global maritime cluster; politicians, industry professionals, experts and opinion-shapers, to discuss the challenges and possibilities.
"We are very to have more than 50 diverse events planned in the five days Danish Maritime Days lasts. That way, we get to cover all corners of the maritime industry," says Johannah Christensen, head of secretariat at Danish Maritime Days.
For more information about this and other events at Danish Maritime Days, please consult the website www.danishmaritimedays.com/events.